The 22 Supercool Teams at Garage48 Minsk 2015 Hackathon!
We are on our 2nd day here at the Garage48 Minsk hackathon in the cold, but lovely Minsk, Belarus. An amazing 22 teams are working non-stop on their prototypes and are showing some first results already. Today Kai Isand, our main organiser of this event, gave all the team leads some tips and tricks for Sunday, regarding how to do a great pitch and deliver the presentation for the win. Her advice is to keep it simple, so that the idea and product will be understood by everybody.

We also invite everyone to watch our live demo of the finale, which will be streamed LIVE in on our webpage. Tune in at 17:30 (GMT +3) at http://garage48.org/events/minsk to see the demo version of all the teams that have been working very hard on their prototype all weekend!

But who are you crossing your fingers for? Find your favourite here in our team register.



All the teams at Garage48 Minsk in no particular order:




FindMe - application to find people you can see on the street, in cafes, in public transport. Try it, you might be already looking for!


Team members: Vladimir Hudnitsky - Mobile, Alexey Kupreev - Marketing, Svetlana Dedunovich - Designer, Maxim Abramchuk - Back-End




Travel mobile app for city guides and travelers. Any user can become a guide, create city tours and post schedule for them. Other users can sign up for specific time and join the group, get know interesting information and meet local people.


Team members: Alexey Toropov - Android Dev (Team Lead), Dmitriy Ivulyov - iOS Dev, Valentin Goroshko - Backend Dev, Katy Nemkovich - Designer/Marketer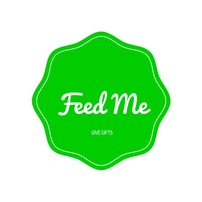 3. FeedMe!
FeedMe is a website and an application that allows you to select any product from the category menu: coffee, pizza, hookah, dinner for two, a subscription for business lunches, pay it by credit card, and send it as an electronic certificate or QR code which will be scanned by waiter, and your friend will bring a gift.

Team members: Nastya Gromova - Team Lead, Marketing, PR Manager, Aleh Babashka - Full-stack Developer, Kseniya Talstykh - Mobile Developer, Natasha Spector - Marketing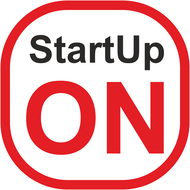 4. StartUpON
StartupON – online-startup pre-accelerator in Belarus. Service for Startups expertise, development and scalability, investment, support and maintenance
Team members: Irina DUBOVIK - Team lead, Dmitryj FEDOROV - developer & project manager, Ronalds SOVAS - Developer, Pavel VILUHA- PR-manager
aiWeesh is online gift management platform helping wishes come true within close societies such as family and close friends.
Public Wishes mode on the contrary allows anyone to expose his most favourite and desperate wish to a wide public, where our Public Faeries will see their wishes and stories and fulfill.
Team members: Alena Rubanava - team leader/visionary/designer, Nikolay Mikulich - marketing, Roman Kapitonov - back-end, Serge Melnikov - front-end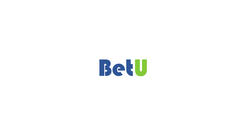 6. BetU
Most of you bet with friends, colleagues and with someone else. How do you manage it? Write down on the peace of paper or just keep it in your mind. It's not really easy. Now you can use BetU - application which manage yours bet with your friends in few clicks! We make it easy, funny and interactive!

Team members: Alexey Dubrov - team lead, back-end developer; Egor Bukraba - front-end developer; Anthony Marchenko - IOS mobile developer; Olga Kokora - back-end developer; Katerina Moskaleva - project manager; Mykola Demchuk - legal advisor; Ragnar Sepp - lawyer;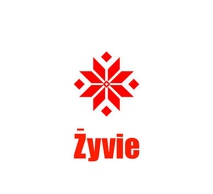 7. Zyvie

The main goal of Zyvie project is to solve the problem of self-determination in belarusian society, support belarusian language, culture, history. It's a mobile app in form of the quiz, where users can answer quastions on different categories: from belarusian historical events, outstanding people of Belarus, belarusian holidays to belarusian geography or sport. Think globally do locally, so by creating the app locally we can achieve great global results for belarusian nation.


Team members: Katerina - idea owner, team leader, content manager, Alexander - Windows phone developer

Evgenia - Windows phone developer, Dmitry - IOS developer, Dima - Back end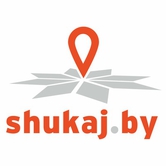 8. Placeee
We are building mobile application for tourist quests. We are using iBeacon for indor location and tresuary hunting. And VR, AR for visualization.

Team members: Jaroslav Likhachevskiy - Team Lead/Back-end, Serge Stepuro - Mobile engineer, Elisaveta Likhachevskaya, German Prokopenko - Designer, Eugeniya Baranova - Marketolog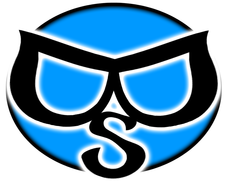 9. DDScanner (Deep Dive Scanner)
DDscanner is a mobile scuba diving booking application that allows users on-the-go to find and reserve diving trips using their smartphones.

Team members: Kirill Belov - PM+marketing, Evgeniy Zhukovets - back-end dev+design, Vitaly Duong - android developer
LicenceChecker automatically scans your source code dependencies' licences and generates a human readable report which enables you to see if you have any licence issues or conflicts.

Team members: Andrey Safonov - Lead, Multideveloper, Sergey Prontsevich - Backend, Roman Lavrinuk - Frontend, Ksenia Sharapkina - UX, Marketing, Artem Kobrin - Lawyer, Marketing
Cyber fund is a platform for investments to cryptocurrencies, which allows for investors to make a choice, based on information about cryptocurrencies, which are presented on the website of our project. Investors can keep a record of investments to cryptocurrencies and can determine the value of investment return. Target audience of our project are investors - individuals and professionals, which invest to cryptocurrencies.

Team members: 3 members on hackaton and 5 more developers at the distance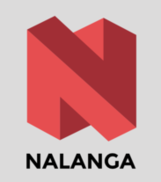 12. Nalanga
Game based education system for child, parents and teacher.

Team members: Alexey Kruchenok CEO, mobile development, Artem Bogush, mobile developer, Nikita Dudnik, artist, Gerry Konnov, marketing, buisness developer
EYETILECT, visual object analyzing application to find your specific audience and benefit from programmatic display ads.

Team members: Sait Hasan Arslan - Developer, Kaan Karadag - Developer, İlhan Çelebi - Developer, Artsiom Samusevich - Project Manager, Tatjana Mändla - Marketer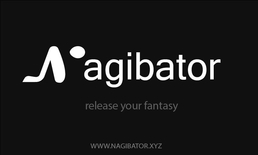 14. Nagibator
Service for video object recognition, tracking and replacement.
Team members: Alexander Mikhalchenko - back-end developer, Stanislau Trukhan - back-end developer, Egor Malkevich - front-end developer, Olga Cherkasova - visionary, Yulia Yudintseva - UX designer, Anastasia Vinogradova - marketing, Gerry Konnov - marketing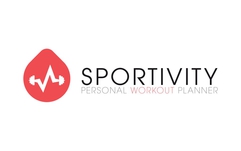 15. SPORTIVITY
Service which connects people who want to do sport following individual workout plan developed and maintained by professional sport trainer. Also, service provide useful tracking system which helps people track their progress.

Team members: Petr Shypila - Backend Developer, Team Leader, Kanstantsin Tutsin - Backend Developer, Alex Klimashevsky - Mobile Developer, Dmitry Ivanenko - Mobile Developer, Anna Notivskaya - Marketing, Alex Shoub - Designer
Personalized traveling pinguo - wingman. He knows places you like and by winging orient you there.

Team members: Alex - backend, Konstantin - mobile, Anfisa - design, Tatiana - marketing, Alexandra - marketing, Denis - pm/UI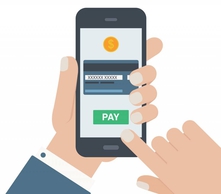 17. Where's my money?
Mobile application created for the Windows phone which helps you split money expenses within group, organize paybacks.

Team members: Yevhenii Sabanin - backend., Dan Kutsyna - frontend,designer., Dasha Marmalukova - Marketing, Rustam Nadrshin - Mobile developer, Viacheslav Todorovych - visionary.
We provide Belarusian stock market data infigraphics.

Team members: Makarevich Aliaksandr, team lead, back-end, Aleh Kliauzo, back-end & front-end dev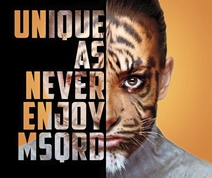 19. MSQRD
MSQRD is free and easy to use camera app that helps you take selfie-videos with different filters and effects.
Take funny videos and chat with your friends.

Team members: Sergey Gonchar (Video/Effects/Face Tracking Algorithms), Eugene Razhko (Product Manager), Tanya Volkova (Marketing), Yura Zhdanovich (Artist), Ksenya Starikova (Artist), Dmitry Kurilo (iOS Developer), Vitaly Nevgen (Developer)

20. EightyDaysApp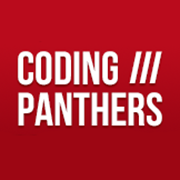 21. Coding Panthers
Connected talents with business.

Russian uTest. Gamification crowd testing platform which helps QA engineers gain experience, and for customers - to have the quality testing of their products, apps and services.

Team members: Arkadzi Salnikau - Backend developer, Igor Kazakevich - Backend developer
Sergey Shlomen - Backend developer, Khasanboy Akbarov - Frontend developer, Mardo Soo - Marketer, Pekka Pyykonen - Visioner, Andrey Bobchenok - Founder, Project manager