MEET THE TEAMS!
The teams at Garage48 Lviv 2015 have been working on their prototypes since Friday evening by now. We are expecting amazing working prototypes on Sunday. The 2nd checkpoint and some usual pivoting rounds have now ended, so we can be very excited for tomorrow. Besides all the hard work, we have also had the absolute pleasure to have had two amazing speakers at our event - Maksym Bryzhko and Tiit Paananen. Thank you for all the knowledge and inspiration!
Now, please meet the 11 teams:
Game-interface that allows to self-analyze 4-14 kids their feeling and show what physical state response it. after this system will automatically track feelings of child and inform parents. If system indicate problem you could connect thru app with local professionals for consultation.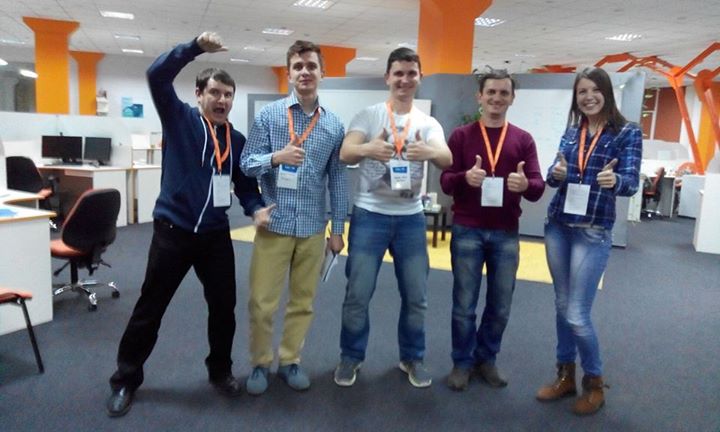 Team members: Roman Grygorovych (CTO/ software architect), Bohdan Kidyk (CEO/ idea owner), Nazar Soroka (designer), Pavlo Savchyn (back end developer) and Kataryna (brilliant web developer). In distance 3 business developers in Warsaw.
Magic Messenger
Chat with people you know nothing about, and MAYBE reveal their details later.



Team members: Oleg Sukhorukov (Team Lead, UI/UX), Max Strobetsky (iOS developer), Roman Osidach (Backend developer) and Anna Zelenskaya (Marketer).




Find famous people who looks like your friend ;)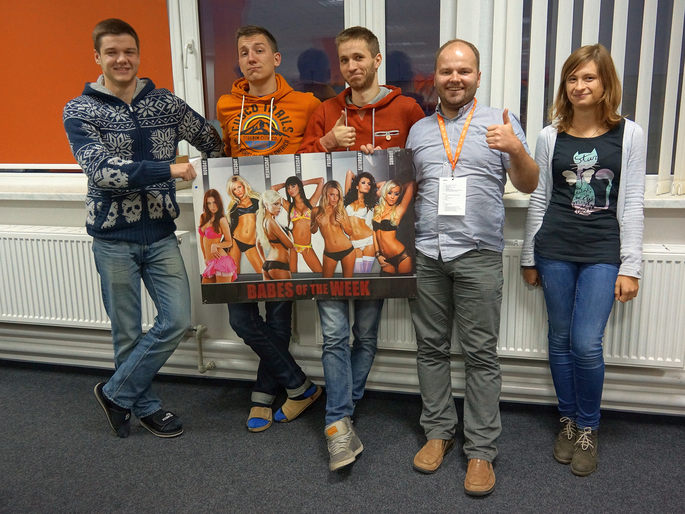 Team: Mylyanyk Ivan (marketer), Hrytsyshyn Ostap (project manager), Chubey Yuriy (back-end developer), Annus Tarmo (front-end developer), Pochynok Krystyna (designer).




Spend a bit and get Cat In the Box. You never know what's inside your purchase. Online shop, where you can buy a lot, which contains random goods from internet. Customer can find it out only when opens delivery box.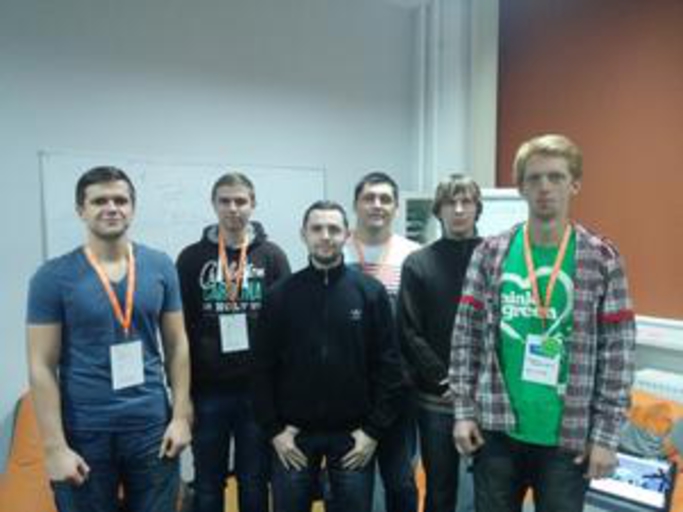 Team members: Serhii Karpenko (Team lead, product owner, marketing),
Nick Zaporozets (Full-stack web & project management),
Dmytro Kazaev (Front-end developer),
Andriy Mytsenko (Back-end developer),
Oleh Kudryavtsev (Back-end developer),
Konstantin Ryabocon (Back-end developer).
Service description The easiest way to find your travel buddies.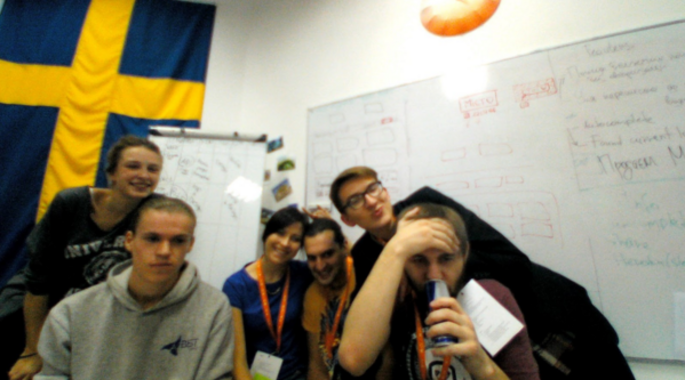 Team members:
Roman Hnatyk (PM),
Marusya Hrabovska (Designer),
Alex Bessonov (Front-end),
Sashka Chuchko (Designer),
Ostap Bochulia (Back-end),
Yevhen Uzhva (Front-end).
WebLess
We provide access to key services like food nearby, directions or news without using internet.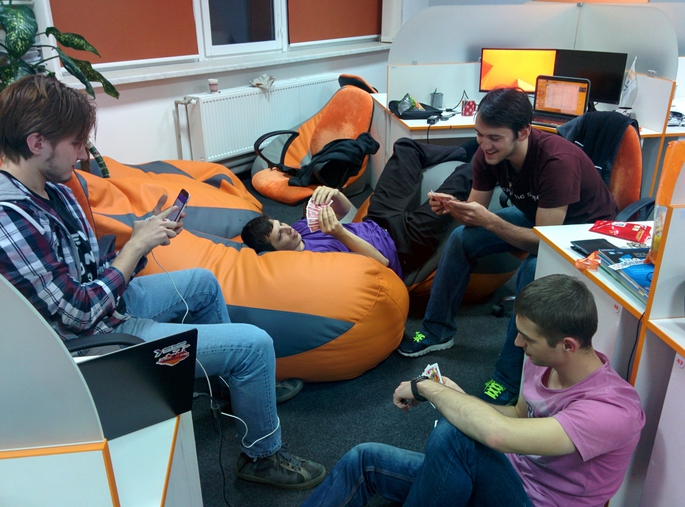 Team members: Volodymyr Lyubinets (Back-end dev + presenting), Oleh Zimoha (Mobile Dev + a bit of UX), Kyrylo Piskovets (Mobile dev), Maxym Pylypovych (Back-end dev).
Social media aggregator allowing to view posts from different social media on one screen and to like and share those that are most interesting with one click. It basically provides unified usage of social networks while providing single point of access and allowing management of selected user activities.

Members: Rostyslav Rava (Back-end dev), Evhenii Palyvoda (Back-end dev), Oleksandr Zanin (Front-end dev), Anastasia Mikhailovaa (Team Lead, etc.);






What Where When web application allows you to find interesting events and places to visit when you arrive to some destination.


Team members: Тарас Лукавий (Front-End developer), Alexei Andrushievich (DevOps Back-End), Yuriy Pryyma (Back-End), Taras Bunyk (Team Lead), Анастасія Дерунова (Marketer/Product Manager).



QuestPlaces is a platform where you can find, create and pass the quest, a live journey towards a goal.
Team members: Iurii Turok (PM, Marketer), Maxim Shvaykovski (Architect, backend engineer), Anastasia Turok (UI\UX designer), Michael Burychka (Game/Quest Designer), Andriy Tsykholyas (Android Developer), Nazar Cybulsij (Android Developer).
Embedded grandma
Apple TV Online shops builder.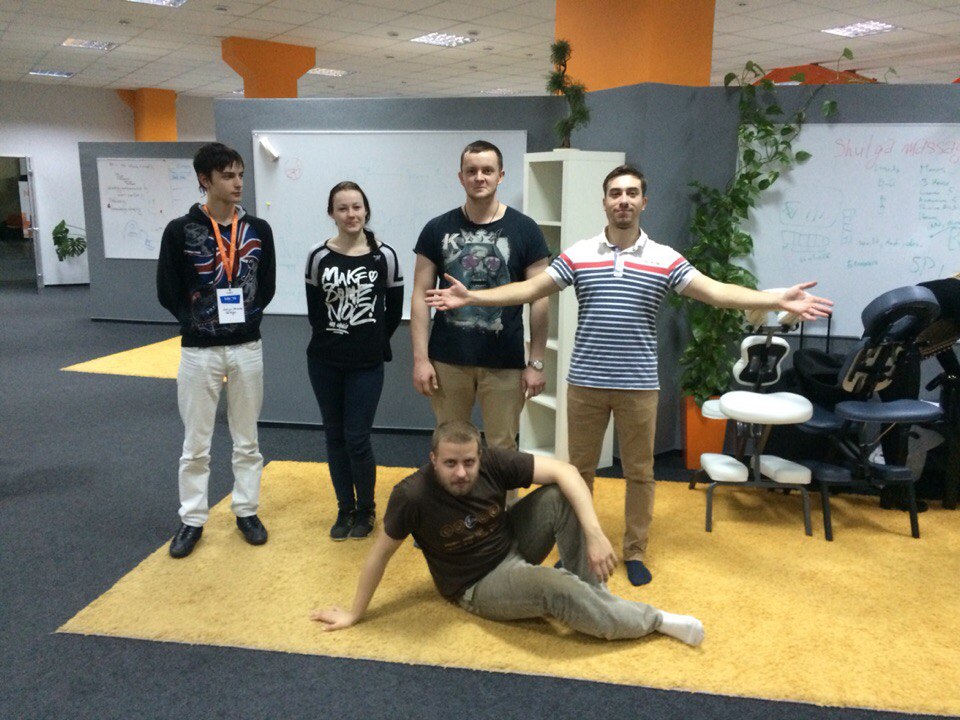 Team members: Oleksii Ozun (Team Lead, iOS Developer), Pavel Zakharov (iOS Developer), Oleksii Pelekh (iOS Developer, Marketer), Olena Pianykh (front-end developer, iOS-developer), Severyn Katolyk (iOS Developer)
.
AMBERSCHOOL
We propose for Ukrainian school simple and easy tool that automate everyday tasks, whether it is a teacher recording student attendance, parent signing up or submitting medical and emergency forms online.
The technical side of the platform is flexible and highly customizable: it can be integrated with any hard ware systems that have been already implemented in the school.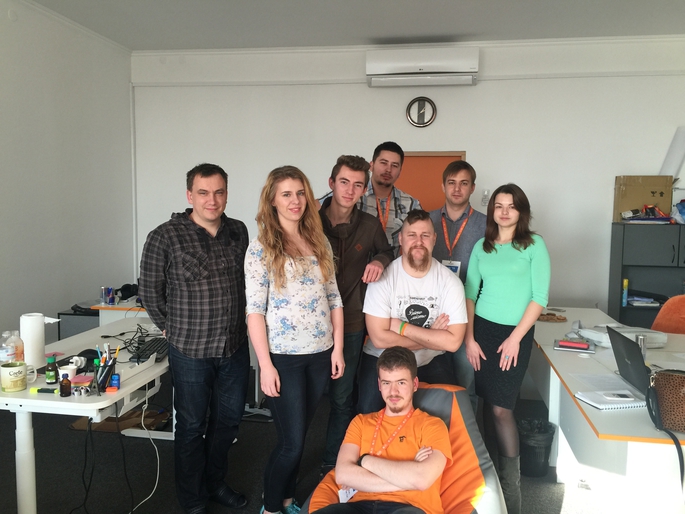 Team members: Victor Kenyz (front-end developer), Andrei Hordieiev (HardWare Engineer), Mykola Kavf (back-end developer), Anastasiia Davydiuk (UI/UX Designer), Denis Yuvzhenko (Firmware delevoper), Sergiy Babich (front-end developer, idea owner), Modest Ach (Android Developer), Olena Bochulia - Project Manager